KowCast Ep 43 – Shop Talk – Collected Editions
KowCast Ep 43 – Shop Talk – Collected Editions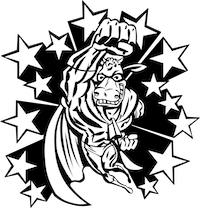 We're back!!! It's been over a year since our last episode, and we are back for 2020. Things are happening, the industry is shaking … and we are talking shop about collected editions. Join us as we discuss publisher practices, what makes collected editions valuable, and what we look for when ordering ahead!
If you have thoughts or questions about what we discussed, join in the discussion by sending us an email to podcast@kowabungacomics.com. You can follow us on Facebook at www.facebook.com/incredicow, on Twitter @Incredicow, Instagram @kowabungacomics or on the web at www.kowabungacomics.com.
Music provided by STARFORCE (https://starforce.bandcamp.com/).
Podcast: Play in new window | Download
Subscribe: Apple Podcasts | Android | RSS