KowCast Ep 42 – Shop Talk – New Location & DC Comics Goes Off The Rails
KowCast Ep 42 – Shop Talk – New Location & DC Comics Goes Off The Rails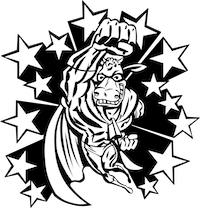 It's been 2 months!! What have the guys been up to? Listen in to get the scoop on the new shop, new work load, and plenty of fun stories from the move. After that, James and Eric discuss the recent weeks in the industry as it relates to DC Comics. What in tarnation has DC Comics been up to?! Batman #50, Wal-Mart … Hear our thoughts!
If you have thoughts or questions about what we discussed, join in the discussion by sending us an email to podcast@kowabungacomics.com or registering for our new forums at forums.kowabungacomics.com. You can follow us on Facebook at www.facebook.com/incredicow, on Twitter @Incredicow, Instagram @kowabungacomics or on the web at www.kowabungacomics.com.
Music provided byNight Runner (http://nightrunnermusic.bandcamp.com/).
Podcast: Play in new window | Download
Subscribe: Apple Podcasts | RSS