KowCast Ep 40 – ShopTalk: Independent Comics Sales
KowCast Ep 40 – ShopTalk: Independent Comics Sales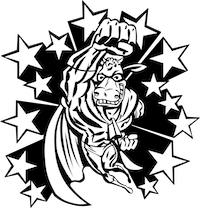 Join James and Eric as they talk about a recent post from Justin Jordan regarding his successful and less successful work as an independent comic creator. How do his talking points play out in our store? How would things change, or how could they change?
If you have thoughts or questions about what we discussed, join in the discussion by sending us an email to podcast@kowabungacomics.com or registering for our new forums at forums.kowabungacomics.com. You can follow us on Facebook at www.facebook.com/incredicow, on Twitter @Incredicow, Instagram @kowabungacomics or on the web at www.kowabungacomics.com.
Music provided byNight Runner (http://nightrunnermusic.bandcamp.com/).
Podcast: Play in new window | Download
Subscribe: Apple Podcasts | Android | RSS