KowCast Ep 39 – ShopTalk: BIG NEWS!
KowCast Ep 39 – ShopTalk: BIG NEWS!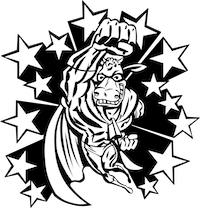 Yes, James and Eric are back with another episode! It has been a while, and we know that, but in this recording we share the big news we have been working on for the last few months. That's right, Kowabunga is going to be getting a new home! Listen in to hear what the new location has in store, what led to the decision, and when the new Kowabunga Comics will be rockin' and rollin'
If you have thoughts or questions about what we discussed, join in the discussion by sending us an email to podcast@kowabungacomics.com or registering for our new forums at forums.kowabungacomics.com. You can follow us on Facebook at www.facebook.com/incredicow, on Twitter @Incredicow, Instagram @kowabungacomics or on the web at www.kowabungacomics.com.
Music provided byNight Runner (http://nightrunnermusic.bandcamp.com/).
Podcast: Play in new window | Download
Subscribe: Apple Podcasts | Android | RSS