KowCast Ep 30 – Shop Talk: Events, Starting To Sell & More
KowCast Ep 30 – Shop Talk: Events, Starting To Sell & More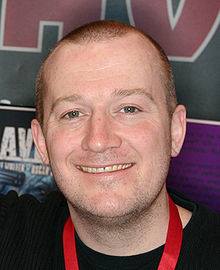 In this episode Eric and James talk about a number of different topics, starting with the announcement of a very big guest appearance in October!
After talking about what it takes to host a large scale signing, and all of the logistics we are concerning ourselves with, we look at where to start getting comics, if you want to be a reseller for profit, and some additional random comic goodness.
If you have thoughts or questions about what we discussed, join in the discussion by sending us an email to podcast@kowabungacomics.com or registering for our new forums at forums.kowabungacomics.com. You can follow us on Facebook at www.facebook.com/incredicow, on Twitter @Incredicow, Instagram @kowabungacomics or on the web at www.kowabungacomics.com.
Music provided byNight Runner (http://nightrunnermusic.bandcamp.com/).
Podcast: Play in new window | Download
Subscribe: Apple Podcasts | Android | RSS