KowCast Ep 29 – Shop Talk: Variant Tiers vs Pricing
KowCast Ep 29 – Shop Talk: Variant Tiers vs Pricing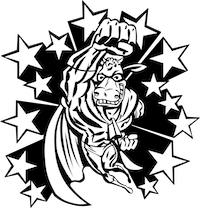 James and Eric hit the airwaves to talk about variants. Tiered variants, open to order variants, and direct priced variants, which is better?
We go deep on analogies, examples, and primary versus secondary sales on variant covers. Finally we top it off with some discussion about why Marvel does so many variants and tiers.
If you have thoughts or questions about what we discussed, join in the discussion by sending us an email to podcast@kowabungacomics.com or registering for our new forums at forums.kowabungacomics.com. You can follow us on Facebook at www.facebook.com/incredicow, on Twitter @Incredicow, Instagram @kowabungacomics or on the web at www.kowabungacomics.com.
Music provided byNight Runner (http://nightrunnermusic.bandcamp.com/).
Podcast: Play in new window | Download
Subscribe: Apple Podcasts | Android | RSS