KowCast Ep 27 – Listener Q&A: eBay Sales!
KowCast Ep 27 – Listener Q&A: eBay Sales!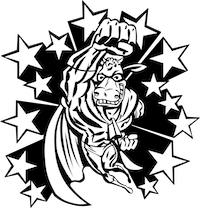 A listener question sent over from our friends Drew and Kyle at the Comics for Fun and Profit podcast has us talking eBay. Why are sales flat? Why do things go so cheap? What's going on?! Hold on tight as we answer these questions, and provide some eBay insight, as well as some handy tips and tricks to potentially make your listings and sales more successful.
If you have thoughts or questions about what we discussed, join in the discussion by sending us an email to podcast@kowabungacomics.com or registering for our new forums at forums.kowabungacomics.com. You can follow us on Facebook at www.facebook.com/incredicow, on Twitter @Incredicow, Instagram @kowabungacomics or on the web at www.kowabungacomics.com.
Music provided byNight Runner (http://nightrunnermusic.bandcamp.com/).
Podcast: Play in new window | Download
Subscribe: Apple Podcasts | RSS