KowCast Ep 26 – Road Reviews Vol 1 New Hampshire
KowCast Ep 26 – Road Reviews Vol 1 New Hampshire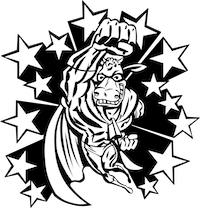 In this first ever Road Reviews episode, Eric talks about a number of shops he visited while traveling to New Hampshire and New York City.  Traveling around is a passion for both James and Eric.  Almost as important is stopping at comic shops along the way. In this new series of episodes, the guys will review the locations they see, and provide their thoughts.  No ratings or comparisons, just straight up feedback!
Roll Call:
01:31 – Double Midnight Comics – Manchester, NH
05:48 – Midgard Comics and Games – Derry, NH
10:50 – Neon Bomb – Manchester, NH
15:41 – Newbury Comics – Manchester, NH
19:48 – Merrymac Games and Comics – Merrimack, NH
28:33 – Chris' Cards and Comics – Salem, NH
37:46 – Kids Con NE
42:38 – Forbidden Planet – New York, NY
If you have thoughts or questions about what we discussed, join in the discussion by sending us an email to podcast@kowabungacomics.com or registering for our new forums at forums.kowabungacomics.com. You can follow us on Facebook at www.facebook.com/incredicow, on Twitter @Incredicow, Instagram @kowabungacomics or on the web at www.kowabungacomics.com.
Music provided by
Night Runner (http://nightrunnermusic.bandcamp.com/)
BenSound (http://www.bensound.com)
Podcast: Play in new window | Download
Subscribe: Apple Podcasts | Android | RSS