KowCast Ep 23 – C2E2 2017 ReCap!
KowCast Ep 23 – C2E2 2017 ReCap!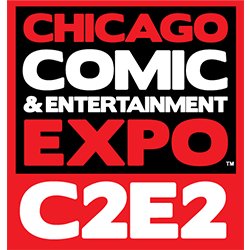 In this episode James and Eric sit down again with Clint to talk about C2E2 2017! We talk about the facility, layout, vendors, and creators. Clint talks about his experiences meeting some of his heroes as he looks to become a creator himself and what type of advice they gave him. We end the episode with a brief recap of the DC Retailer Dinner than Eric and James attended (and the arrival of the weekly Diamond shipment!).
If you have thoughts or questions about what we discussed, join in the discussion by sending us an email to podcast@kowabungacomics.com or registering for our new forums at forums.kowabungacomics.com. You can follow us on Facebook at www.facebook.com/incredicow, on Twitter @Incredicow, Instagram @kowabungacomics or on the web at www.kowabungacomics.com.
Music provided byNight Runner (http://nightrunnermusic.bandcamp.com/).
Podcast: Play in new window | Download
Subscribe: Apple Podcasts | Android | RSS