KowCast Ep 22 – Diamond Retailer Summit 2017 Recap
KowCast Ep 22 – Diamond Retailer Summit 2017 Recap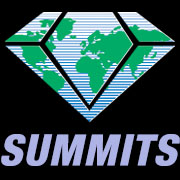 James and Eric take some time to recap the days events at the 2017 Diamond Retailer Summit, held at McCormick Place in Chicago, IL. We cover the news from various comic publishers, manga publishers, and creators. Some were highlights … some were not. Listen in to get our reaction and hear about a couple of new exciting products/publishers that caught our eye.
As a surprise, we are joined by shop customer and friend Clint! Clint gives us insight into what it's like anticipating going to your first big convention, as well as a few nuggets of how he got into comics, what he wants to do in the comic industry, and creators he is looking forward to meeting.
If you have thoughts or questions about what we discussed, join in the discussion by sending us an email to podcast@kowabungacomics.com or registering for our new forums at forums.kowabungacomics.com. You can follow us on Facebook at www.facebook.com/incredicow, on Twitter @Incredicow, Instagram @kowabungacomics or on the web at www.kowabungacomics.com.
Music provided byNight Runner (http://nightrunnermusic.bandcamp.com/).
Podcast: Play in new window | Download
Subscribe: Apple Podcasts | Android | RSS