KowCast Ep 20 Take 2! – Listener Q&A: Variant Artists, Chasing Variants, and NYX #3
KowCast Ep 20 Take 2! – Listener Q&A: Variant Artists, Chasing Variants, and NYX #3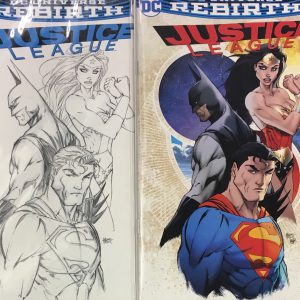 Let's try this again! After an audio issue sidelined this episode, James and Eric sat down to re-record. This episode contains a cornucopia of variant cover questions, and some post Logan spec discussion about the outlook on the value of NYX #3. We discuss who the best variant artists to look at are, what considerations you may want to make, as well as what the turn around/flip market is for variants.
Included in the discussion are some variants, or rare covers from the "modern age" that you can look for while out hunting the bins. Our favorite variant cover artists, and comparisons for NYX #3 in our very recent past.
If you have thoughts or questions about what we discussed, join in the discussion by sending us an email to podcast@kowabungacomics.com or registering for our new forums at forums.kowabungacomics.com. You can follow us on Facebook at www.facebook.com/incredicow, on Twitter @Incredicow, Instagram @kowabungacomics or on the web at www.kowabungacomics.com.
Music provided byNight Runner (http://nightrunnermusic.bandcamp.com/).
Podcast: Play in new window | Download
Subscribe: Apple Podcasts | Android | RSS