KowCast Ep 19 – Shop Talk: Diamond Distribution & Distribution Wars
KowCast Ep 19 – Shop Talk: Diamond Distribution & Distribution Wars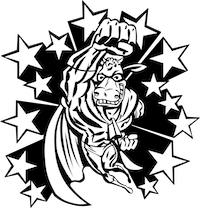 Once again James and Eric are joined in the "studio" by guest Chris, Kowabunga's former owner, to discuss the distributor wars and what built up to Diamond's sole distributorship in the current comic industry. We also foray into what we think it would take for someone to mount a challenge to compete with Diamond, as well as other distributor disruptors. Talk of Wal-Mart, Barnes and Noble, Amazon, Target, Archie, Marvel and more!
If you have thoughts or questions about what we discussed, join in the discussion by sending us an email to podcast@kowabungacomics.com or registering for our new forums at forums.kowabungacomics.com. You can follow us on Facebook at www.facebook.com/incredicow, on Twitter@Incredicow, Instagram @kowabungacomics or on the web at www.kowabungacomics.com.
Music provided byNight Runner (http://nightrunnermusic.bandcamp.com/).
Podcast: Play in new window | Download
Subscribe: Apple Podcasts | Android | RSS