KowCast Ep 18 – Shop Talk: Big Two vs Licensed vs Independent
KowCast Ep 18 – Shop Talk: Big Two vs Licensed vs Independent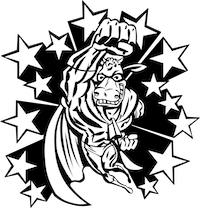 Jump into the world of marketing comics in your shop with Eric and James. In this episode we discuss marketing and selling big two books versus licensed properties, as well as how independent books fit in to the fold. This is the first discussion of what could be many about marketing books!
We also tackle some overdue listener questions about flops, surprise hits, and why each happened.
If you have thoughts or questions about what we discussed, join in the discussion by sending us an email to podcast@kowabungacomics.com or registering for our new forums at forums.kowabungacomics.com. You can follow us on Facebook at www.facebook.com/incredicow, on Twitter @Incredicow, Instagram @kowabungacomics or on the web at www.kowabungacomics.com.
Music provided byNight Runner (http://nightrunnermusic.bandcamp.com/).
Podcast: Play in new window | Download
Subscribe: Apple Podcasts | Android | RSS