KowCast Ep 17 – Shop Talk: Opening A Store
KowCast Ep 17 – Shop Talk: Opening A Store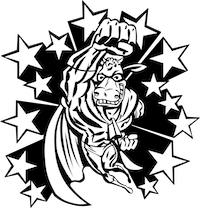 In this episode Eric and James tackle a few questions that Sam (Fudd71) from the ComicBookPage podcast/forums/chat had about comic shop retail in the current climate. We talk about everything from what we think you need to enter into the specialty store landscape from a mindset, product, and expectation standpoint.
We also talk about what the industry could do better to serve the retailer or provide us securities or ways to grow that other retail industries are afforded.
Join in the discussion by sending us an email to podcast@kowabungacomics.com or registering for our new forums at forums.kowabungacomics.com. You can follow us on Facebook at www.facebook.com/incredicow, on Twitter @Incredicow, Instagram @kowabungacomics or on the web at www.kowabungacomics.com.
Music provided byNight Runner (http://nightrunnermusic.bandcamp.com/).
Podcast: Play in new window | Download
Subscribe: Apple Podcasts | RSS