KowCast Ep 16 – Listener Questions & Answers!
KowCast Ep 16 – Listener Questions & Answers!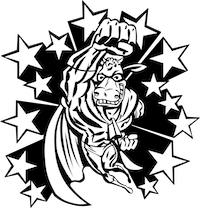 Eric and James sit down to tackle some questions from our listeners. In this session we cover the pop culture retail landscape from the view of how to attract new customers, and importance of customer service in an increasingly competitive retail environment. Then we get into some fun discussion of comic books – what do we wish we ordered less of, more of, and what price is the right price for books?
What's that? You have a question too!? Send it to us! Join in the discussion by sending us an email to podcast@kowabungacomics.com or registering for our new forums at forums.kowabungacomics.com. You can follow us on Facebook @ www.facebook.com/incredicow, on Twitter @Incredicow, Instagram @kowabungacomics or on the web at www.kowabungacomics.com.
Music provided byNight Runner (http://nightrunnermusic.bandcamp.com/).
Podcast: Play in new window | Download
Subscribe: Apple Podcasts | Android | RSS