KowCast Ep. 13 – Previews Rundown (Nov 2016)
KowCast Ep. 13 – Previews Rundown (Nov 2016)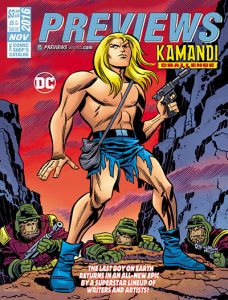 Eric takes a run through the November Previews catalog, highlighting a few goodies you might be interested in. Orders are due in to Kowabunga by the end of day Monday, November 21st.
Feel free to fill out and bring in a customer order form found here: Order Form
Lead in and exit music: Slayer – Repentless
Join in the discussion by sending us an email to podcast@kowabungacomics.com. You can follow us on Facebook @ www.facebook.com/incredicow, on Twitter @Incredicow or on the web at www.kowabungacomics.com.
Podcast: Play in new window | Download
Subscribe: Apple Podcasts | Android | RSS