KowCast Ep. 11 – Wizard World Chicago Recap
KowCast Ep. 11 – Wizard World Chicago Recap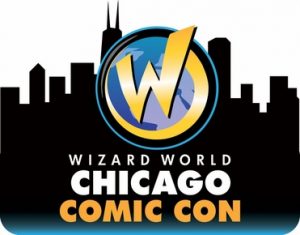 Join James and special guests Kenton and Kevin as they recap Wizard World Chicago Comic Con! James and Kenton are longtime Wizard World Chicago guests – hear their reaction of changes over time.  Kevin has never been to Wizard World, so hear a first time go-ers impressions and reactions!
Join in the discussion by sending us an email to podcast@kowabungacomics.com. You can follow us on Facebook @ www.facebook.com/incredicow, on Twitter @Incredicow or on the web at www.kowabungacomics.com.
Music provided byNight Runner (http://nightrunnermusic.bandcamp.com/).
Podcast: Play in new window | Download
Subscribe: Apple Podcasts | Android | RSS