KowCast Ep. 8 – California Dreaming
KowCast Ep. 8 – California Dreaming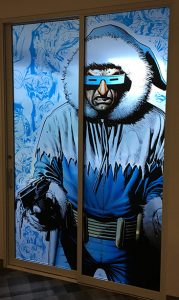 California looks good on Incredicow, and Eric gives a recap of the tour of DC Comics in Burbank, as well as some of the local haunts.  Come along and join in what will be the first of a few podcasts from California this year!
Join in the discussion by sending us an email to podcast@kowabungacomics.com. You can follow us on Facebook @ www.facebook.com/incredicow, on Twitter @Incredicow or on the web at www.kowabungacomics.com.
Music provided by Night Runner (http://nightrunnermusic.bandcamp.com/).
Podcast: Play in new window | Download
Subscribe: Apple Podcasts | Android | RSS