KowCast Ep. 7 – The Mid-Year Kowies! Special Crossover Event
KowCast Ep. 7 – The Mid-Year Kowies! Special Crossover Event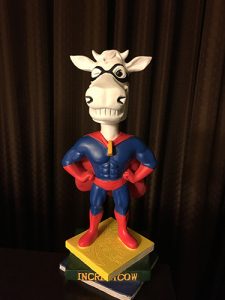 Join us for a special crossover podcast event!  Eric and James join Drew and Kyle from Comics for Fun and Profit to hand out the first ever mid-year Kowie awards!  What have your favorites been so far this year?  Listen along and see if you agree with us!
Join in the discussion by sending us an email to podcast@kowabungacomics.com. You can follow us on Facebook @ www.facebook.com/incredicow, on Twitter @Incredicow or on the web at www.kowabungacomics.com.
Music provided by Night Runner (http://nightrunnermusic.bandcamp.com/).
Podcast: Play in new window | Download
Subscribe: Apple Podcasts | RSS