KowCast Ep. 6 – Grading and Slabbing
KowCast Ep. 6 – Grading and Slabbing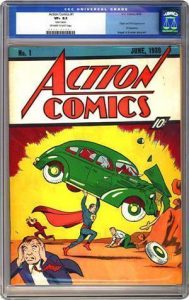 Join us, as we discuss the Why, How, Who, and When to get books graded and slabbed!  We touch on the different companies, approaches, and what we personally think about when we consider sending a book in to be graded.
Join in the discussion by sending us an email to podcast@kowabungacomics.com. You can follow us on Facebook @ www.facebook.com/incredicow, on Twitter @Incredicow or on the web at www.kowabungacomics.com.
Music provided by Night Runner (http://nightrunnermusic.bandcamp.com/).
Podcast: Play in new window | Download
Subscribe: Apple Podcasts | Android | RSS