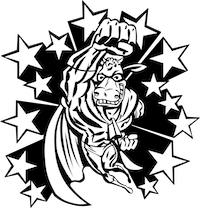 Join James and Eric, as they discuss a question from listener Sam regarding promotional timing.  Is two months or more a hindrance to success?  Is the content being promoted forgotten by the time it arrives?
Then the guys talk about Chuck Rozanski's decision to pull the plug on Mile High Comics vending at San Diego Comic Con.
If you have thoughts or questions about what we discussed, join in the discussion by sending us an email to podcast@kowabungacomics.com or registering for our new forums at forums.kowabungacomics.com. You can follow us on Facebook at www.facebook.com/incredicow, on Twitter @Incredicow, Instagram @kowabungacomics or on the web at www.kowabungacomics.com.
Music provided byNight Runner (http://nightrunnermusic.bandcamp.com/).
Podcast: Play in new window | Download